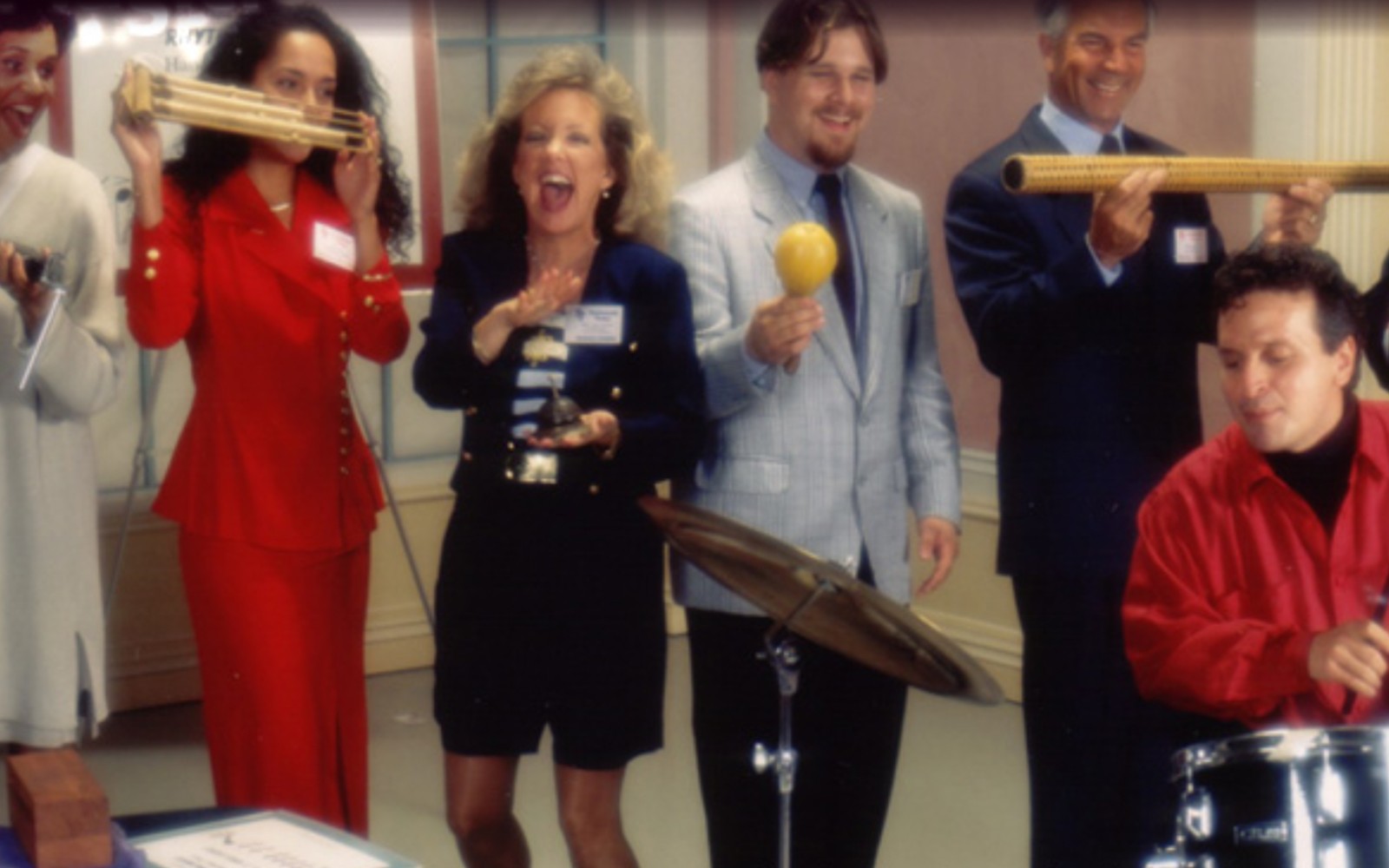 Welcome To Michael Bayard's
Rhythm Magic!® Keynote and
"Rhythm of the Workplace" Teambuilding Seminars
..the unique way to demonstrate leadership and shared vision in a creative, hands-on environment.
- "Informative and entertaining!"
- "Visionary and high-spirited!"
- "Bold and provocative!"
These words have described the experience of numerous leaders who have completed a Rhythm Magic program. "Rhythm Magic" and "Rhythm of the Workplace" remind participants that basic skills such as listening and communication are a truly important part of quality in the workplace. They are the building blocks of effective communication, harmonious relationships with co-workers, and effective work teams.
Employing an array of culturally diverse percussion instruments, Rhythm Magic creates an atmosphere of teamwork and harmony in the workplace, using a whole new model for organizational development.
The core of the Rhythm Magic experience is the creation of a musical ensemble composed of volunteers from your audience. In an illuminating process, Michael Bayard transforms these novice musicians into a unified, cohesive performing group. Their inspiring journey from potential to fulfillment captivates the imagination and provides memorable lessons in the capacity for individual achievement and the collective strength in synergistic communication.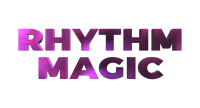 Use the power of music to catalyze and increase productivity at your next meeting or conference. Rhythm Magic is the pinnacle of teambuilding and communication training, using hands-on participation and music metaphors to create harmony, cohesion, and a shared vision for your company or organization.
Participants say they leave the session empowered to be productive, with increased skills in listening and communication…ready to put those skills into action.
Take it from the initiated - see what others have experienced!
Rhythm of the Workplace Teambuilding Seminar
Motivate Team Spirit and Performance using the Power of Music!
Music and rhythm have been used throughout history to goad armies to action, stimulate students to study, and move people to purchase. Now you can use the same power to motivate your team to communicate better, listen more effectively and focus their energy.
Rhythm of the Workplace is on the cutting edge of teambuilding and communication training. Whether used as part of a multi-level quality training series or an element of a management retreat, Rhythm of the Workplace promises to generate a fertile ground for productive dialogue and creative problem-solving.
Create a shared vision for your organization with Rhythm of the Workplace.
Take it from the top - see what others have to say!